Here's how emerging Stripe competitor, fintech Rainforest, plans to attract software companies.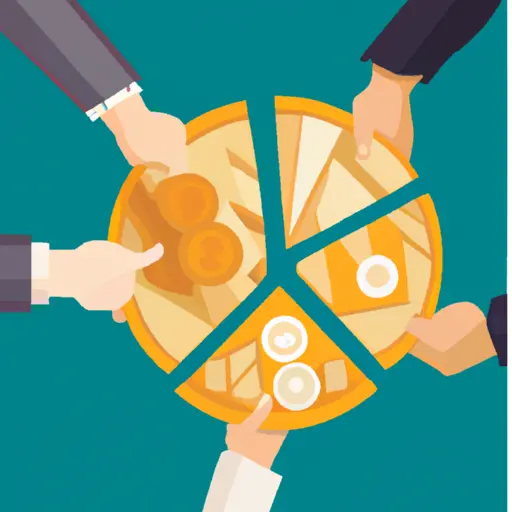 The Interchange: A Weekly Fintech Roundup
Welcome back to The Interchange, your weekly digest of the most exciting fintech news. To get The Interchange delivered straight to your inbox every Sunday, click here to subscribe. After a relatively calm period, the fintech world has been buzzing with activity this past week. We've covered some significant fundraising events, the antitrust lawsuit against PayPal, Bolt's efforts to recover from an SEC investigation, and much more.
It's not often that we come across startups that are genuinely challenging the big players in a significant way. This week, I wrote about Rainforest, an Atlanta-based startup that is taking on established companies like Fiserv and FIS, and also aiming to snatch market share from other fintechs like Stripe. Rainforest partners with software companies to integrate financial services and payments into their platforms. In a conversation with TechCrunch, Joshua Silver, CEO and co-founder of Rainforest, respectfully disagreed with a16z general partner Angela Strange's 2019 assertion that every company would eventually become a fintech. Silver believes that most software companies don't actually aspire to become fintechs and deal with the associated regulatory and compliance issues. They simply want to accept payments and increase their revenue.
Accel spearheaded the company's $8.5 million seed round, which saw participation from Infinity Ventures, BoxGroup, The Fintech Fund, Tech Square Ventures, and Ardent Venture Partners.
It's always exciting to see startups outside the coastal regions growing, and Silver's conviction that Rainforest's unique offering will make it a strong contender in the space seems well-founded. Established in 2022, the startup has experienced remarkable growth in a short span of time, securing client commitments representing over $500 million in processing, with a significant portion of the volume guaranteed.
Silver is of the opinion that the company's exclusive focus on software companies gives it a competitive edge.
"None of the modern processors were designed specifically for software platforms. Most of them were created for merchants, and they've all had to modify their platforms to even accommodate basic payment processing and reporting functions for software companies," he told TechCrunch.
Consequently, the startup is gaining volume as software platforms transition from legacy processors like Fiserv and FIS. In this process, it competes with companies like Stripe (and its Connect product) to integrate financial services and payments.
Nik Milanović from The Fintech Fund shared on X that he believes one of the biggest stories of the next decade will be about Stripe, "which appears invincible from the outside, losing market share to agile competitors."
He added, "I think Rainforest is going to play a significant role in that narrative."
Meanwhile, Jeremy Jonker from Infinity Ventures and a former PayPal executive, who has been in payments for 13 years, said he has "never seen anything like Rainforest." He shared via email that "Joshua's experience as a software platform founder and then as a payments consultant is a key ingredient of the secret sauce. He's experienced the challenges of payments firsthand, and the value of understanding your clients' needs cannot be underestimated. He knew that taking on risk and compliance burdens, and offering features like data portability, would be hugely appealing to platforms. We also appreciate that it's not just him who has extensive payments experience — it's the entire team he's assembled at the company. Many are seasoned payments and SaaS professionals who knew there was a need for a better provider, and now they've built it themselves."
Join TC+ editor Alex Wilhelm and me as we delve deeper into how there's plenty of market share up for grabs in Frida...