The cricket match between India and Pakistan helps Disney's Hotstar set a global streaming record.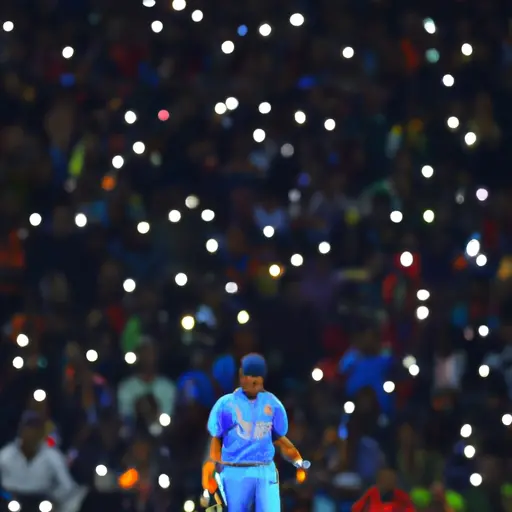 Cricket matches in India are known to draw significant attention, and a recent high-profile game between India and Pakistan provided a much-needed respite for Disney's Hotstar. The platform has seen a loss of over 20 million subscribers in the last three quarters, and it is expected that the search for a buyer for its India operations will soon intensify.
On Saturday, Disney's Hotstar set a new global record for on-demand video streaming, attracting 35 million concurrent viewers to the cricket match. This achievement surpasses the previous record of 32 million viewers set by Viacom18's JioCinema, which is backed by Asia's wealthiest individual, Mukesh Ambani. Just like several other records Hotstar has set in the past five years, this one was also for a cricket match stream.
Disney is offering free streaming of the ICC World Cup cricket matches to mobile viewers in India in an attempt to compete with Viacom18, which outbid the global giant for the five-year streaming rights of the cricket tournament IPL and has rapidly gained popularity.
Sajith Sivanandan, Head of Disney+ Hotstar India, expressed gratitude to all the fans who watched the India-Pakistan match on Disney+ Hotstar. He stated that their passion for the game allowed Disney+ Hotstar to break all previous records across all cricket formats and reach a peak concurrency number of 3.5 crore viewers.
As the cricket matches continue, the company promises to deliver an unparalleled viewing experience to all its users. They are looking forward to more such experiences as the ICC Men's Cricket World Cup unfolds.
For Disney, regaining this vanity metric is a relief as the company's executives seek a buyer for Star India, which controls Hotstar. Top India executives are scheduled to travel to the US headquarters to decide the future of Disney India business immediately after the ongoing cricket World Cup concludes next month.
The company has held initial discussions with several firms, including the Indian conglomerate Reliance, and some private equity giants in recent weeks as it seeks interest for the India business, which was a crown jewel in Fox's portfolio when Disney acquired it.
However, the fate of Star India has changed in recent years due to a declining market condition and an aggressive strategy by Ambani, who has recruited several top Star India executives to lead Viacom18. Viacom18 counts Bodhi Tree, run by former Fox executives Uday Shankar and James Murdoch, among its significant backers.
Disney has high expectations from the ongoing ICC Cricket World Cup. The global streamer has projected to marketers that it can reach over 50 million concurrent viewers in the tournament and reach 82% of the total annual video users in India during the nearly 50-day series.