ALIAVIA Ventures combats gender funding disparities in the US and Australia.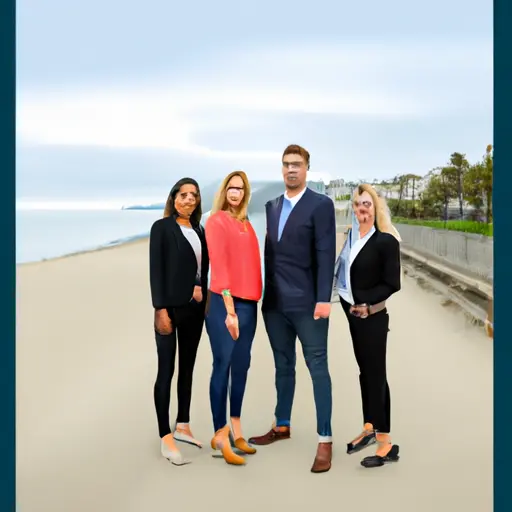 Established by two seasoned tech professionals, ALIAVIA is on a mission to bridge the funding disparity for women entrepreneurs. The firm primarily invests in startups led by women, particularly those aiming to connect the Australian and American markets. Today, the venture capital firm announced the successful closure of its inaugural fund, amassing $13.5 million AUD ($8.7 million USD). The investor pool includes Carol Schwartz, founder of Trawalla Group, Tattarang (the Forrest Family Office), Robyn and Victoria Denholm from Wollemi Capital Group, Euphemia and Up Bank founder Dom Pym, and Cynthia Scott, managing director and group CEO of Zip Co.
Since its inception in 2021, ALIAVIA has funneled approximately AUD $8.4 million into nine startups founded by women. These include Eugene, a home-based genetic testing startup, HowToo, an online training platform, Othelia, a culture AI startup, and Loupe, an art-streaming startup.
Carol Schwartz, a key investor in ALIAVIA, expressed her admiration for the firm's founders, Marisa and Kate, stating, "They are trailblazers—the first and only pre-Series A VC in Australia to be founded by, and invest solely in women. They continue to spearhead the movement for greater equality in VC funding."
In 2021, of the $238.3 billion in venture capital distributed in the U.S., a mere 1.9% was allocated to startups with all-female teams. This is despite the fact that private tech companies led by women yield a 35% higher ROI, as per the Kauffman foundation.
ALIAVIA founders, Marisa Warren and Kate Vale, are determined to alter this scenario. The firm's investment criteria focus on Australian and American pre-seed and seed-stage startups with at least one female founder who is building a B2B or B2C tech company. The firm explores sectors such as health tech, fintech, edtech, HR tech, media, and entertainment. The typical investment amount for its first fund ranges from US$250,000 to $750,000, with provisions for follow-on funding. Warren stated that ALIAVIA prefers to lead deals, a factor that female founders appreciate as finding lead investors is often a challenging aspect of fundraising.
Approximately five of the startups funded by ALIAVIA's first fund are Australian-based companies. They receive guidance on the optimal time and strategy to penetrate the U.S. market, including understanding the market differences and securing introductions to potential customers, investors, and talent.
For instance, HowToo, an online training platform based in Sydney, launched at the onset of the pandemic and witnessed robust demand in Australia and the U.S. The team has since expanded to the U.S. and now boasts over 20 U.S.-based clients, including HubSpot. Warren, who characterizes the U.S. market as "complex," stated that ALIAVIA worked closely with HowToo on their go-to-market strategy, target marketing, including specific geographies and verticals.
Prior to ALIAVIA, Warren and Vale experienced the gender disparity in the tech industry firsthand. Vale previously served as a managing director at Google and Spotify Australia, where she played a pivotal role in guiding both companies from their early stages to IPO. Warren brings 18 years of experience in enterprise software sales and managing channel businesses for companies like SAP, Microsoft, and Workday in Australia and the U.S.
Warren shared with TechCrunch that during her corporate tenure, she became disenchanted with the scarcity of female mentorship and support. She aspired to create opportunities for women to receive the kind of mentorship and backing that was conspicuously absent in her own journey. In 2015, she launched ELEVACAO in New York, a pre-accelerator to support women tech founders. The program has produced 175 graduates who have collectively raised over $120 million and achieved three exits in the U.S. and Australia.
However, the onset of the pandemic led to a sudden halt in funding for female tech founders, according to Warren. This left a significant number of qualified women in ELEVACAO's pipeline...