Grand Ventures of Michigan announces a $50M early-stage fund.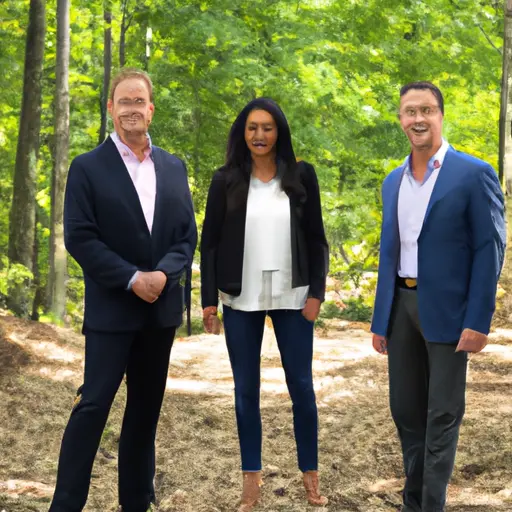 Grand Ventures has recently declared its second fund, aimed at investing in early-stage businesses. The firm, based in Grand Rapids, Michigan, has informed TechCrunch of its intention to spearhead seed-stage investments in startups that are addressing issues in the fintech, DevOps, and supply chain sectors.
The $50 million Fund II is overseen by general partners Tim Streit, Camila Noordeloos, and Nathan Owen. This latest fund increases the total assets managed by the firm to $80 million. Streit expresses his excitement about welcoming new limited partners who are keen on venture capital firms and tech companies located outside Silicon Valley.
Grand Ventures, with its sharp focus on aiding entrepreneurs in their initial stages, is well-positioned to significantly influence the development of emerging industries, especially in the Midwest, central Canada, and beyond. The firm's existing investor base has shown substantial support for the $50 million Fund II.
Streit, a Michigan native, believes his Midwest background influences the kind of founders that best align with Grand Ventures. He enjoys collaborating with tenacious founders who are not afraid to roll up their sleeves and possess a wide range of skills. He prefers two-person founding teams and seeks individuals with domain expertise and sufficient technical skills to build independently.
Currently, Streit is intrigued by embedded finance, viewing it as an interesting convergence of vertical SaaS and embedded payments. He notes that such companies are emerging everywhere.
Streit stated, "There are exceptional founders nationwide creating vertical SaaS solutions that incorporate fintech into those opportunities. You might find a proficient operator based in Tulsa or Ohio who has developed software for their operations. Now, they want to provide B2B vendor payments and are looking to collaborate with capital solutions."
Streit is optimistic about the potential of building successful tech companies outside of San Francisco's Bay Area, partly due to the success of previous investments. Grand Venture's first fund made some strategic investments, including TealBook from Toronto, InvestNext from Detroit, Chain.io from Philadelphia, and Astronomer from Cincinnati.
Streit recalled, "We were an early investor in Astronomer. This was during the initial phase of big data, and Astronomer, based in Cincinnati, was a trailblazer. They recognized the need for an enterprise-grade version of Apache Airflow. Building that company from modest beginnings in Cincinnati was an incredible achievement. The co-investors are the cream of the crop in venture capital."
The firm has already begun to allocate some of the capital from Fund II, investing in iink Payments, Payload CMS, and Terminal 49.